El Chupacabra Breeds with Dog in California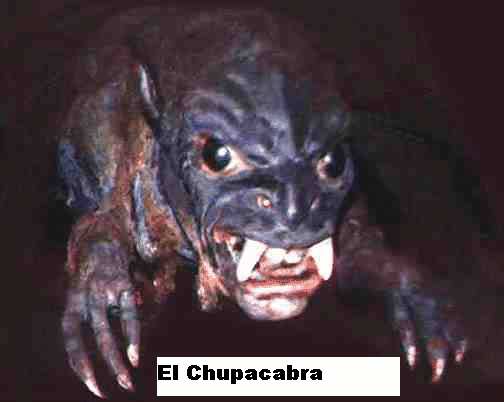 The infamous goat-sucker is up to new tricks, according to El Cajon California rancher, Joseph Ramirez. Instead of just killing his livestock, and drinking their blood as it usually does, the monster bred with his dog!
"I had waited all year for my prized golden retriever, Fluffy to go into heat so I could breed her. A good friend of mine has a male named Fetch who has won dog shows. He and Fluffy had made beautiful puppies together before, which had sold for hundreds of dollars each. I wanted them to do it again.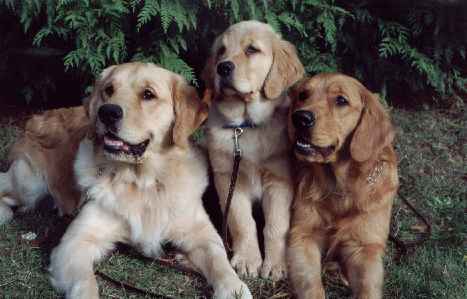 Instead, I have these mutt-ugly el chupacabra pups! I'll have to offer them free to a good home to have any chance to unload them."

Ramirez reports that a farmhand of his heard poor fluffy yelping, and ran to help her, only to find El Chupacabra doing the dirty deed to her. "He was so shocked that he dropped his bottle of tequila! He did not tell me what had happened for two days."

"What really tees me off," exclaimed Ramirez, "is that I already paid the stud fee for Fetch to breed her, not knowing she had already been nailed." Ramirez reports that the puppies have tried to attack goats on neighboring farms.

Cryptozoologist John Sheist, of Brandine University says "This lends credence to the theory that El Chupacabra is a kind of canine. After all, It kills goats, sheep and cattle, drinking their blood. It does not try to breed with them."

Many are skeptical that this could be true. James Brewster, a student, and fraternity member at Brandine says, "I don't care what some drunk farmer in El Kabong(sic) California says. There is no such thing as El Chupacabra. This guy just got some ugly pups. If they have attacked goats, that is because some dogs are just mean!"

Anyway, Joseph Ramirez has nine of what he calls "el chupacabra pups" available free to a good home in El Cajon, California. You heard it here first!

People find pet health insurance useful because they can budget in the pet insurance into their monthly expenses to make sure their pet can get health attention at any time, paid for by the dog insurance in part or full.